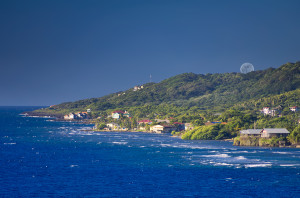 As part of a multi-disciplined team of experts, Kimberley is working to develop a holistic framework for the sustainable development of emerging destinations. The goal is to provide a concise, replicable methodology for key stakeholders to assess and analyze existing conditions, identify issues and goals, recommend sustainable solutions, and outline processes for implementation, monitoring and review.
Recognizing that a destination is comprised of numerous intrinsically linked sectors, the team includes expertise in renewable energy, information technology, healthcare, and marine ecology, in addition to Kimberley's specialties in economic development, land use, and tourism.
The team has organized its programs into a two-dimensional matrix structure, with a regional dimension and an industry sector dimension:
Sectoral programs will be responsible for conducting research and developing knowledge and services for implementation by regional programs. Kimberley is currently developing Sustainable Tourism and Land Use Programs.
Regional programs will be focused on specific communities and stakeholders. Regional programs are responsible for cross-sectoral integration of programs, including tailoring of services to the specific needs of the target community. The team is currently focused on a program for Roatan, Honduras.
This work is intended to provide public agencies, NGOs, consultants and other key stakeholders with valuable tools to drive sustainable, healthy growth that benefits the entire destination over the long term. Where possible, the team is leveraging existing organizations, alliances and resources to ensure compatibility with global and local standards, broad participation, and strong support.