Challenge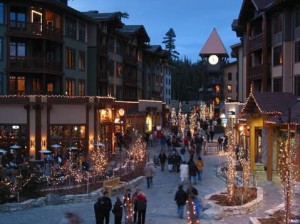 Intrawest's sales and marketing team (Playground) entered into a joint venture with Starwood Capital Group to develop and sell resort real estate in Mammoth Mountain, CA. Relative to North America's premier mountain resorts, Mammoth was relatively undiscovered and undeveloped. The joint venture believed the resort could be transformed into a world-class destination of the calibre of an Aspen or Whistler-type destination and requested recommendations as to how to achieve this goal.
Solution
Resort village development at six top-tier North American mountain resorts was examined in the context of their locations, features, development histories, product mix, and marketing strategies. These resorts included Aspen, Beaver Creek, Deer Valley, Sun Valley, Vail, and Whistler Blackcomb.
A comparison of relevant criteria, including:
market area demographics;
size, quality, and diversity of the ski mountain;
quality of non-ski season activities;
presence of major, branded hotels and associated amenities; and
average residential pricing
was conducted in order to identify Mammoth's strengths and weaknesses relative to the chosen set of resorts. Additionally, specific demand drivers were researched, e.g., the ability to compete for national and international customers, the ability to establish the resort as a multi-seasonal venue, and the quality of construction. Marketing and development strategies were also the subject of an in-depth analysis, notably the degree to which there was a unified resort/branding approach, the mix of visitors, the relative importance assigned to real estate, the level of collaboration amongst key stakeholders, and the quality, capacity and sophistication of active developers. Resort market conditions, including residential pricing trends and hotel performance, were also taken into consideration.
Results
Research into the selected resorts was translated into implications for the joint venture's holdings based on the conclusion that Mammoth – with the right planning and high quality product execution – should be able to join this top-tier circle. Examples of recommendations included:
Development of a multi-season strategy that capitalized on Mammoth's inherent climate and locational strengths;
High quality resort planning and design that emphasized one or more village nodes and a user-friendly network of pedestrian and transit connections; and
A commitment to investing in environmentally friendly design and technology.
At the client's request, this report was updated to include an overview of the Mammoth Mountain resort market, commentary on individual project sites, and site-specific recommendations for product mix and pricing based on currently-selling projects and the pipeline of under construction and planned projects.